The high tech, l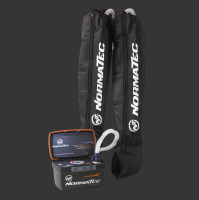 ow stress solution for quick, comprehensive leg recovery. Whether you're a runner, lifter, or Iron man, wearing NormaTec's full-length leg compression boots before or after an intense workout, long road trip in a car or plane can help rejuvenate the muscle tissue and dramatically reduce tightness and soreness, meaning less downtime and greater productivity.
            NormaTec is used by NBA, NFL, NCAA, MLB, U.S. Olympic teams, U.S. Navy seals, and among the world's best Tri-athletes, runners and cyclists.
Make your appointment today with Thom!